Preorders are over for the first printing.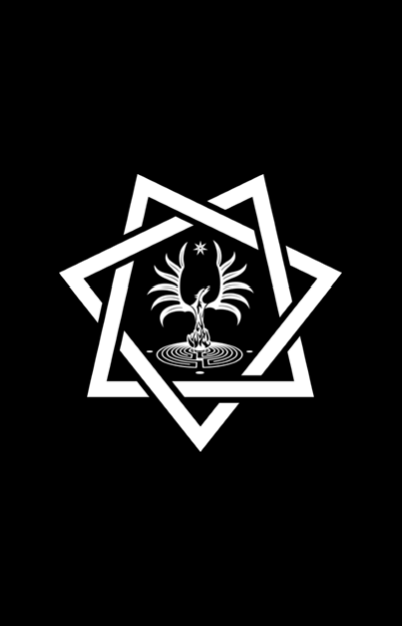 George is finishing a simple, first draft version of a sigil-based oracle deck in the next couple weeks and is planning on placing a mass print order for them.
This wouldn't be the last (or only) version of such a deck that will ever be printed, it's just the quickest to create version that could be professionally printed for easy, quick access. These also aren't "official" in any way – think of this as a test case.
More information about this oracle deck is below the ordering info.
There are plans – from multiple members – to create new versions of oracle decks in the future. This is just a quicker version of a sigil-based deck that we can all enjoy sooner.
Ordering Info | List of Cards | Card Images | New Cards and Symbols
---
Ordering Info
Cost: The deck is $11 with an added $4 flat-fee shipping rate. If you purchase more than one physical deck for yourself, only the single shipping rate applies. If you would like a copy but cannot purchase one, please reach out to George.
Delivery: Planned delivery is before the Summer Solstice.
Order Deadline: Orders were open through end-of-day Sunday, March 21st, 2021. An order has been placed with the vendor.
Donations: If you would like to contribute extra decks to those members who can't afford it right now, please just increase the quantity in your cart and let me know in the "message to seller" box how many decks you're donating. (Just message George – it turns out that this is a PayPal glitch that I can't get around with the button I'm using.)
---
List of Cards
New cards, or existing cards with a new symbol/sigil used, are indicated with an asterisk (*).
5 Alchemical Elements
Salt
Sulphur
Mercury
Gold *
Lead *
4 Classical Elements
Air
Fire
Water
Earth
7 Classical Planets
Saturn
Jupiter
Mars
Sol
Venus
Mercury
Luna
8 Queer Divinities
Youth
Explorer
Lover
Healer
Warrior
Liberator
Mystic
Elder
4 Realms
Spiral *
Cauldron *
Compass *
Point *
4 Spirits
Phoenix *
Dragon *
Minotaur *
Genius Loci *
2 Stars/Powers
Terra (Obtuse Septagram)
Sol (Acute Septagram)
4 Structures
Obelisk
Pyramid
Well *
Labyrinth
5 Misc. Cards
Flames of Transformation *
Clew *
Ta kya te *
Ancestors *
Shadow *
---
Card Images
Below is an example of what the cards will look like. These cards will be 2.45″ x 3.95″, slightly longer than a standard poker card but smaller than a tarot card. They'll be professionally printed on real playing card stock, so they'll shuffle and move much easier than cardstock. They'll be packaged in a reusable plain tuck box.
---
New Cards & Symbols
You'll likely have noticed a bunch of new cards/concepts as well as a couple of original symbols for existing cards. Please note that none of these changes or additions are meant to be dogma, or universally accepted. It's really just a test case based on some of the work I've been doing in the last few years.
You may find that some of these speak to you, and others don't. I'd love to hear feedback and would be happy to collaborate on changes with anyone interested.
I'm adding just a few words about the new cards and symbols below. Don't hesitate to ask me questions, please.
Ta kya te,
George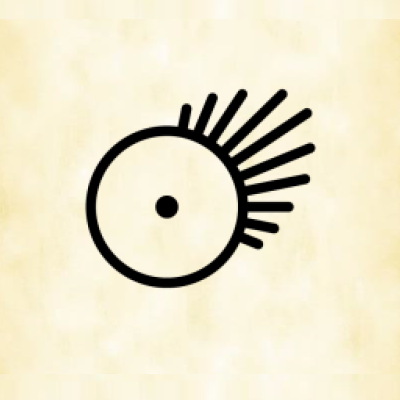 Gold
The intended result of the alchemical process. This, along with some other concepts below, are meant to give the oracle cards a greater depth and possibility.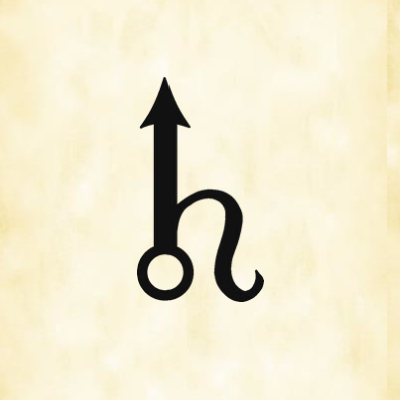 Lead
Base material; the target of alchemical transformation.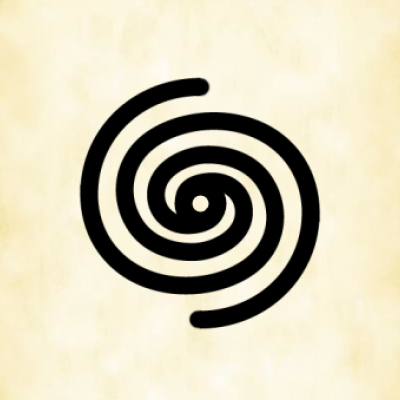 Spiral
"These are the energies of the Upperworld, of transcendence, the energies of Genesis and the dawn of this world, all worlds."
Cauldron
"These are the energies of the Underworld, of chthonic mystery, the energies of hermitage and quietude."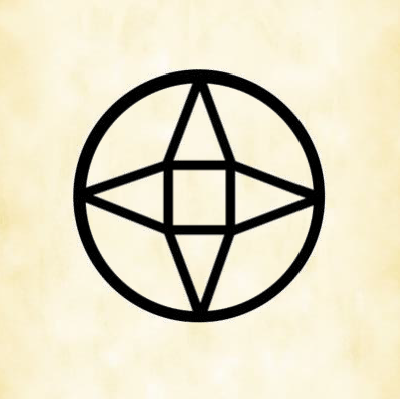 Compass
"These are the energies of the Midworld, of discrete, manifest reality. The energies of knowledge and aspiration."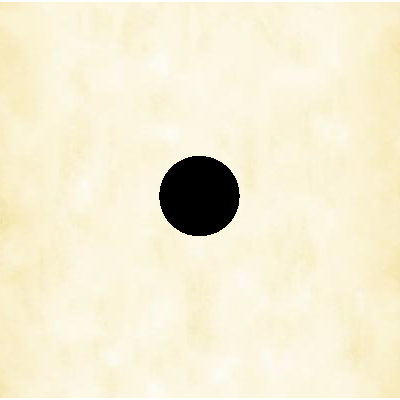 Point
"These are the energies of spirit, the genius loci, and the soul. This is the final resting place of experience and the initiator of action."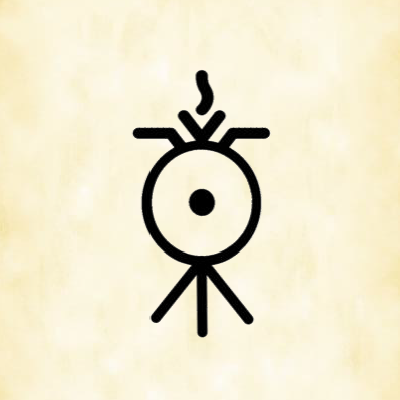 Phoenix
Not a new concept in our Order, of course – the inspiration behind the symbol was of the hearth fire, the sun, and ascending power.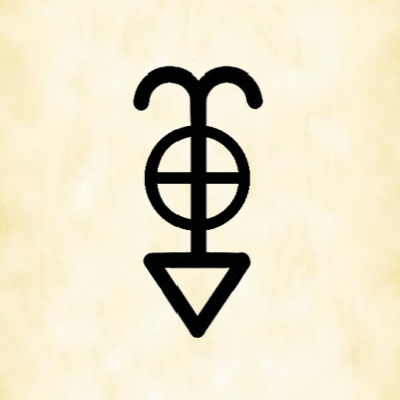 Dragon
The Dragon is the swirling, cthonic protector of mystery and resource. The inspiration behind the symbol was Water, Earth, and the dual tension of movement in the earth, both rising and sinking.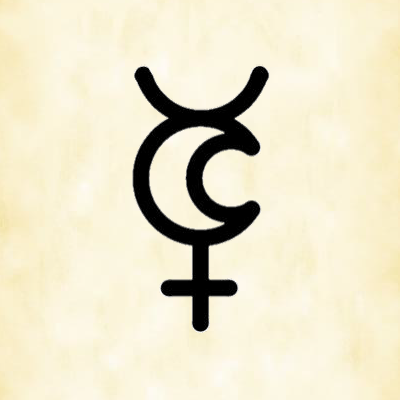 Minotaur
Asterion, the moon-bull, challenger and guardian of liminality and oaths. The inspiration is pretty clear on this one, I think 😉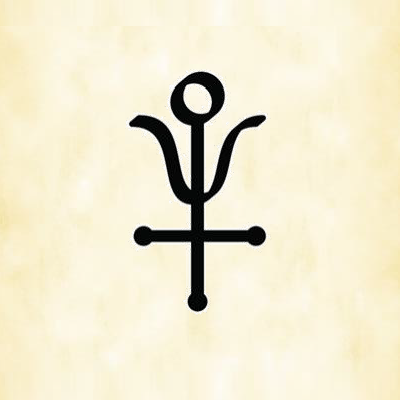 Genius Loci
This is one of the alchemical symbols for Antimony, a metal associated with wild nature, base instinct, and animal power.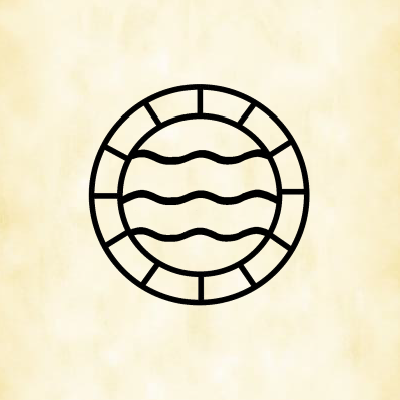 Well
The spiritual cousin to the flames of transformation, a portal for scrying, shadow work, and healing.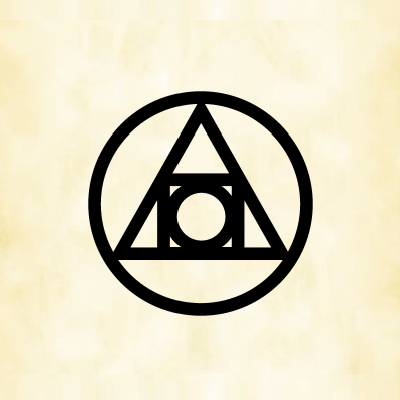 Flames
This is the symbol for both Quintessence and the Philosopher's Stone; both the method and product of transformation combined. These are the flames at the center of the Labyrinth.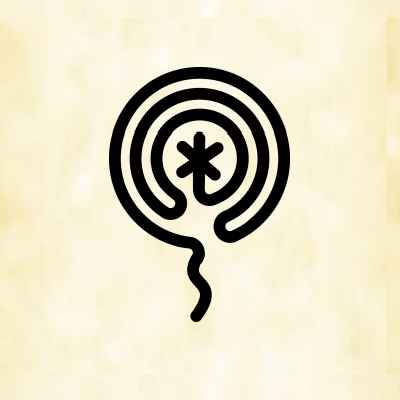 Clew
The winding thread that guides one through the labyrinth when the traveler feels like they may have lost their way.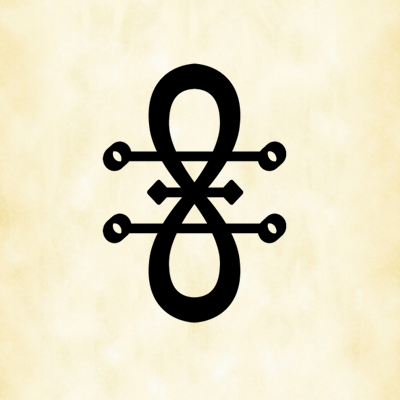 Ta Kya Te
Combining a lemniscate and one of the alchemical symbols for copper, a energy conductor and metal sacred to Venus.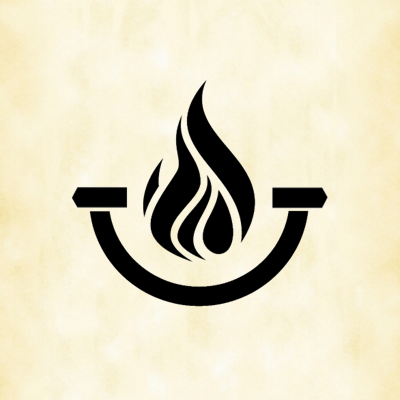 Ancestors
Coming from the cauldron below; "Queer Ancestors of blood and of spirit, Mighty Dead who carry the torches of wisdom…"
Shadow
Mysteries of the self that are typically closed to us, revealed by the shining of an internal light.